Design System for Hospital Marketing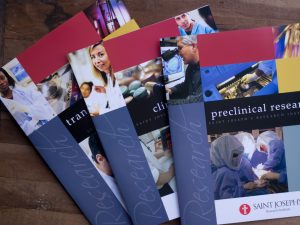 For Hospitals, People Make the Difference
Even the best organizations can allow their marketing to languish over time, and that was the case for Saint Joseph's Hospital in Atlanta. Fortunately they acknowledged the need and committed to a comprehensive and bold new design system that would unify the look of the brand across all printed materials. I was honored to have my design concepts selected, and produced several external marketing campaigns, internal communication projects and patient materials using the new design theme and colors.
click any image to view larger
In addition to the versatile color palette, this design system included style and photography usage guides.
Related Work
Software/Technology