Branding, WordPress Theme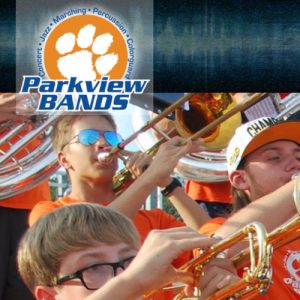 This Band Will Rock You
The website for the Parkview High School Band needed a major overhaul; I'm pleased to have been selected for this role. As a part of the UI design, the project involved a tremendous amount of research, planning and testing. A highly-customized WordPress theme was developed for easy content management.
Primary Objectives
Create a compelling message about the band, its history and success
Engage potential future band students and their parents
Highlight the benefits of being involved in band
Encourage volunteers
Promote current sponsors and entice future sponsors
Make the site extremely simple for faculty and volunteers to maintain
I met with key stakeholders to clarify the goals, and looked at dozens of other band sites for ideas and inspiration. In the end, I had a clear vision for the design, the messaging and the strategy needed to achieve the board's objectives.
Taking time to learn all about the band's history, its success and leadership made it easy to craft a strong and memorable who we are statement.
Objectives met, expectations exceeded—the band's leadership (and parents!) were extremely pleased with the site's design and functionality.
click any image to view larger
Related Work
Software/Technology