Logo Design: Atlanta Software Company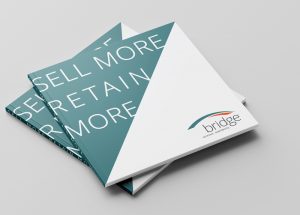 Want to sell more? You have to look the part.
Redesigning the logo for a multimillion dollar company requires research and insight. What's the history of the company and the existing identity? How memorable and easily identifiable is the current logo? Should you maintain some fidelity to the existing logo, or start fresh? Is the new design and identity system easily reproduced—and quickly recognizable—in all formats: web, mobile, social media, apps, icons, print, apparel … ?
In 2019 when I redesigned The Kotter Group's company and SAAS (software as a service) product logo, I took those factors and more into consideration. The end result was a new brand identity that's fresh, versatile, bold and memorable.
Effective, lasting logo designs are more than just combining text and some design elements. There's a lot of behind-the-scenes work (research, concepts, testing…) that goes into creating a mark that will increase the value of your brand.
The takeaway? If your business or organization needs a new logo, consider the reasons large successful businesses invest heavily in their logo and branding: it's crucially important and getting it wrong will cost far more than the time and financial investment on the front end.
Related Work
Software/Technology