Video: Scripting, Production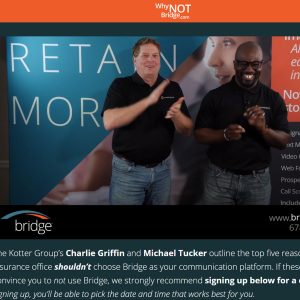 Pre-Trade Show Promotional Video (Atlanta)
For an upcoming trade show, prior to COVID-19, selected attendees were sent a creative promotional package containing a link to this humorous video of why they did not want to select this software for their office. Of course, it's a tounge-in-cheek look at several reasons that they in fact should choose this niche software geared to their specific industry.
Timeline: Less than two days from concept to script writing to shooting to editing. Shot onsite with no teleprompter. (But did use a small monitor, slightly off camera. If you look, you'll notice them glancing at the script. 🙂 )
Bloopers: Received tons of 'laughs' via social media and email about the outtakes at the end. Got to have some fun, right?
Gear: Panasonic GH5, LED Video Light Kit, Wireless Mics
This Micro 4/3 workhorse came out in 2017 and yet it is still phenomenal for video work. Since it's not the latest and greatest, it's a bargain for solid 4K work, especially with the 12-60 lens. The LED lights are inexpensive, and the output power and color temp can be adjusted as needed. The wireless mics are also affordably priced, and work flawlessly. They're perfect if you're interviewing/shooting more than one person at a time. (affiliate links)
Related Work
Software/Technology